Custom Clocks from Zazzle. Made of acrylic and printed with the AcryliPrint®HD printing process, wall clocks are the sleek complement to any room's décor. Sleek Clock Face - Made of thin acrylic plastic, this clock will make your designs pop without adding any bulk to your walls. Two Shapes - round or square shapes to match the décor of your favorite rooms. Round Clocks come in two sizes; medium 8" and large 10.75". Square Clocks are 10.75".
Tuesday, August 30, 2016
20 Trending Clocks on Zazzle - Right Now!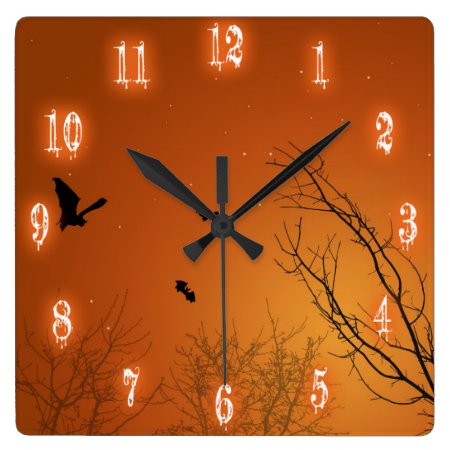 Halloween Bats & Trees - Square Wall Clock
- click/tap to see the slideshow for related designs